17 Delicious and fast instant pot shrimp recipes that will have dinner on the table in less than 30 minutes. These pressure cooker recipes feature fresh and frozen shrimp, tons of veggies and all real food ingredients.
If you are looking for a shrimp recipe you can cook in the instant pot that are easy, fresh, healthy and ready in a flash, this list will have you covered.
Browse thru 17 mouthwatering shrimp recipes to find your next dinner recipe, or two! These recipes all feature real food ingredients, and all are gluten free or have gluten free options. So you can count on finding a dinner that works for everyone.
Whole30 + Keto Instant Pot Creole Shrimp & Sausage by the Bettered Blondie
Ready in 30 minutes but all the flavor of simmering the day away. This meal is packed with healthy vegetables and spices in a tomatoey broth with sausage and shrimp.
2. Instant Pot Jambalaya (Paleo, Whole30 + Keto) by Real Simple Good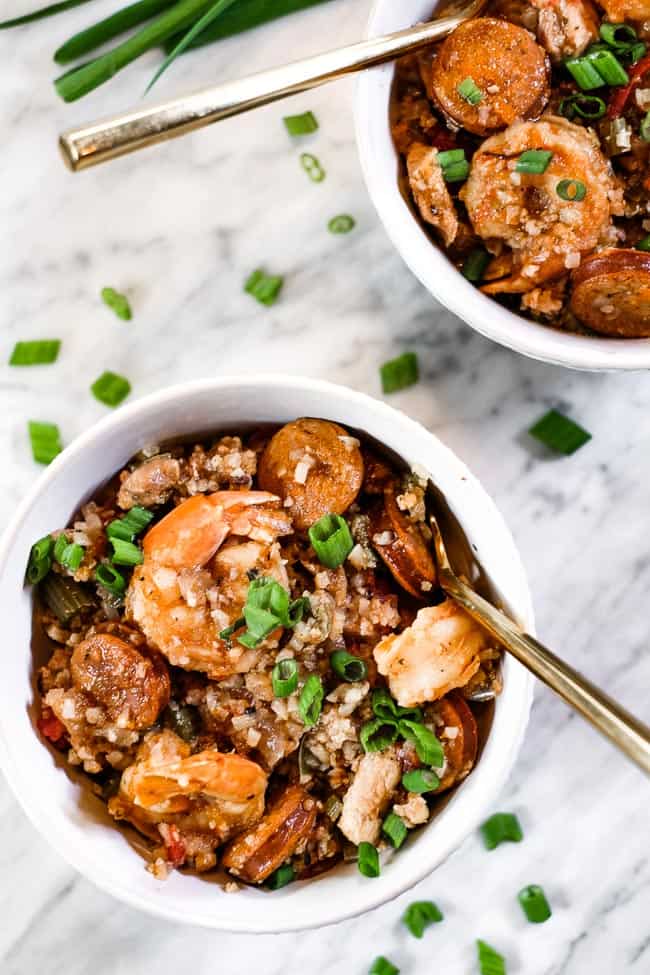 Cajun inspired but healthy and totally easy with the instant pot. Tons of yummy filling from fire roasted tomatoes to andouille sausage that all compliments the shrimp in this filling recipe.
3. Coconut Curry Shrimp by Fit Slow Cooker Queen
You only need 7 ingredients for this instant pot shrimp recipe that is bursting with flavor. Curry, lime and cilantro are the stars of the show that bring you the ultimate shrimp curry dish in a hurry.
4. 10 Minute Seafood Chowder by Joanna Frankham
Loaded with tons of fish and shrimp you love this AIP friendly dinner. It is filling thanks to sweet potatoes and broccoli!
5. Perfectly Pink Instant Pot Shrimp by The Typical Mom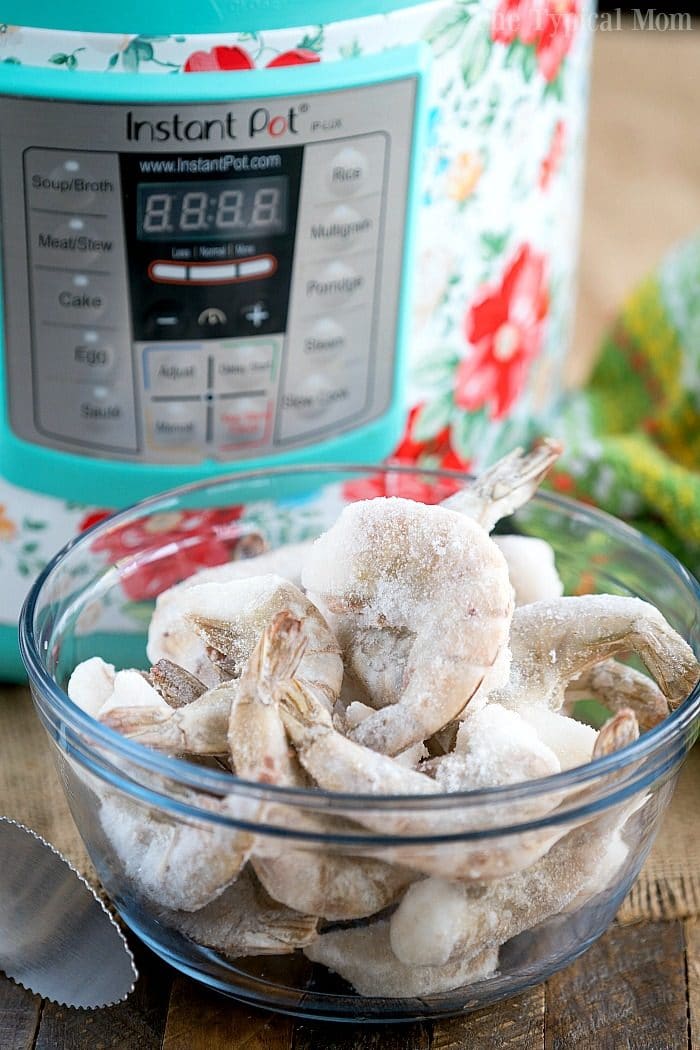 Sometimes you don't need a meal, you just need some frozen shrimp cooked fast and ready to serve as an appetizer. This recipe has you covered.
6. Garlic Butter Shrimp and Rice in Instant Pot by Kitchen at Hoskins
This meal is garlicy, buttery and even has some cheese. Sounds perfect for me and not to mention it is ready in 20 minutes.
7. Instant Pot Shrimp Boil by Sweet and Savory Meals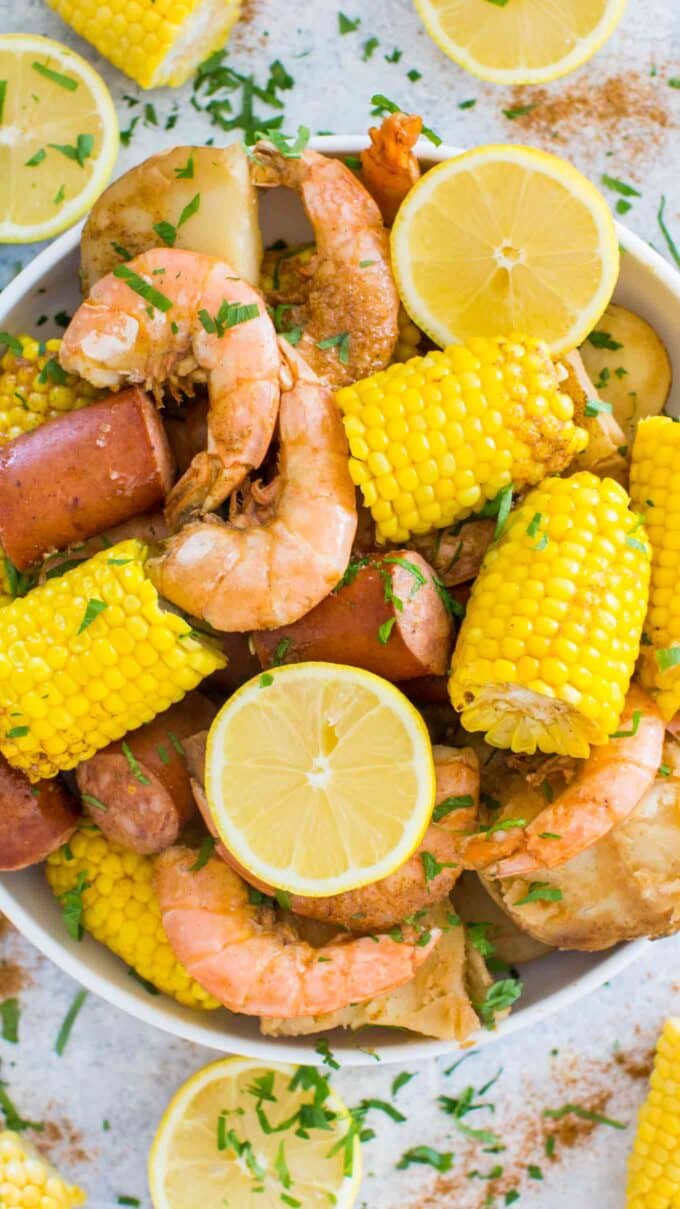 In the mood for a shrimp boil? Well now you can make one in your instant pot. Sweet corn and juicy sausage accompany the shrimp in this classic summer recipe.
8. Instant Pot Louisana Seafood Chicken and Sausage Gumbo by Stay Snatched
A New Orleans inspired dish loaded with cajun spicy creole seasoning, okra shrimp and sausage. Easy to follow pictures and the most beautiful roux.
9. Instant Pot Shrimp and Broccoli by Little Sunny Kitchen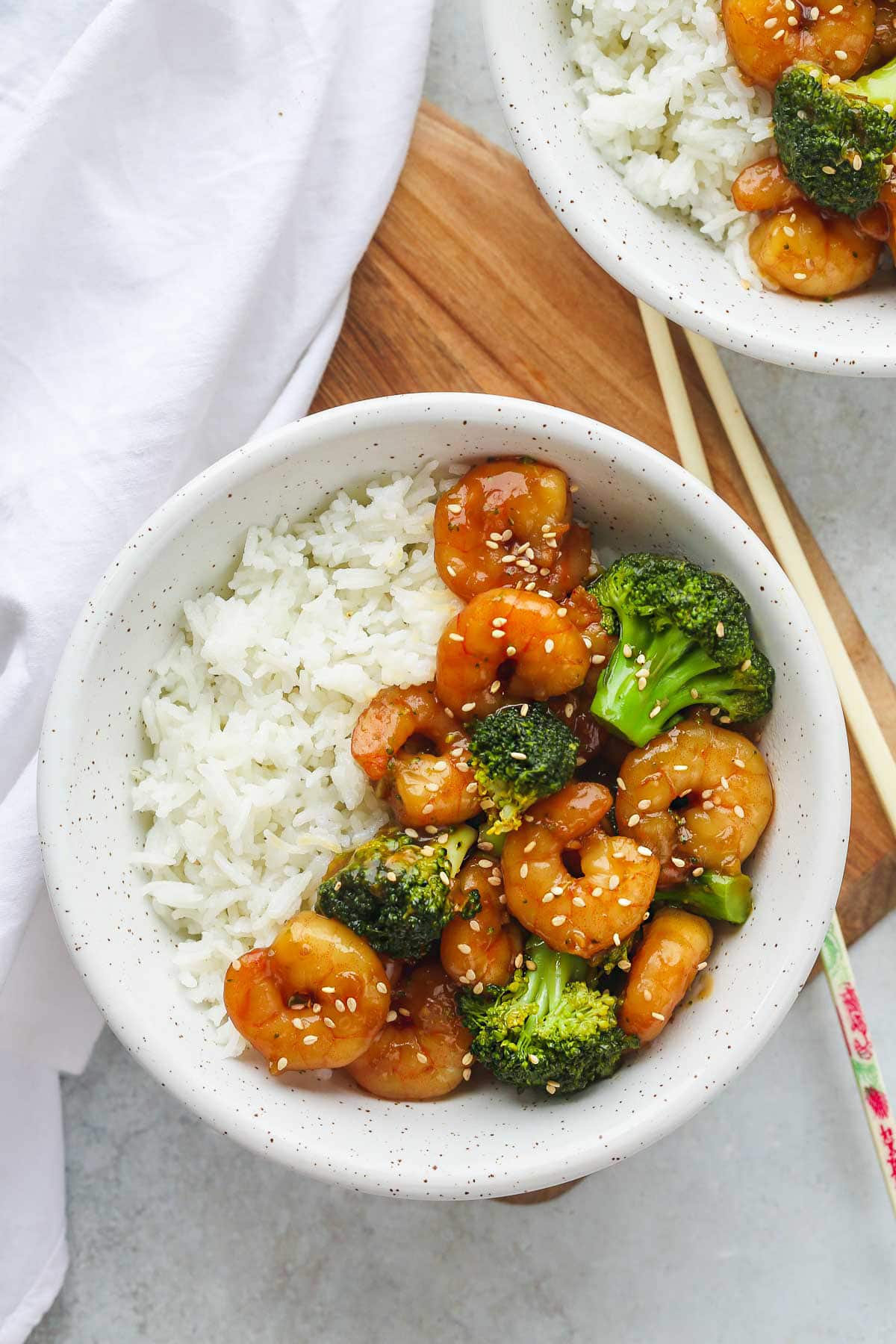 A healthier than takeout recipe you can have ready super fast! It cooks in zero minutes, and yes you read that right. I can't think of a better meal to make on busy nights.
10. Coconut Shrimp Curry with Rice by Indian Ambrosia
Gluten free, healthy and start to finish ready in 30 minutes. Everything cooks in the instant pot for a complete meal that is bursting with flavor.
11. Instant Pot Cajun Pepper Shrimp by Little Sunny Kitchen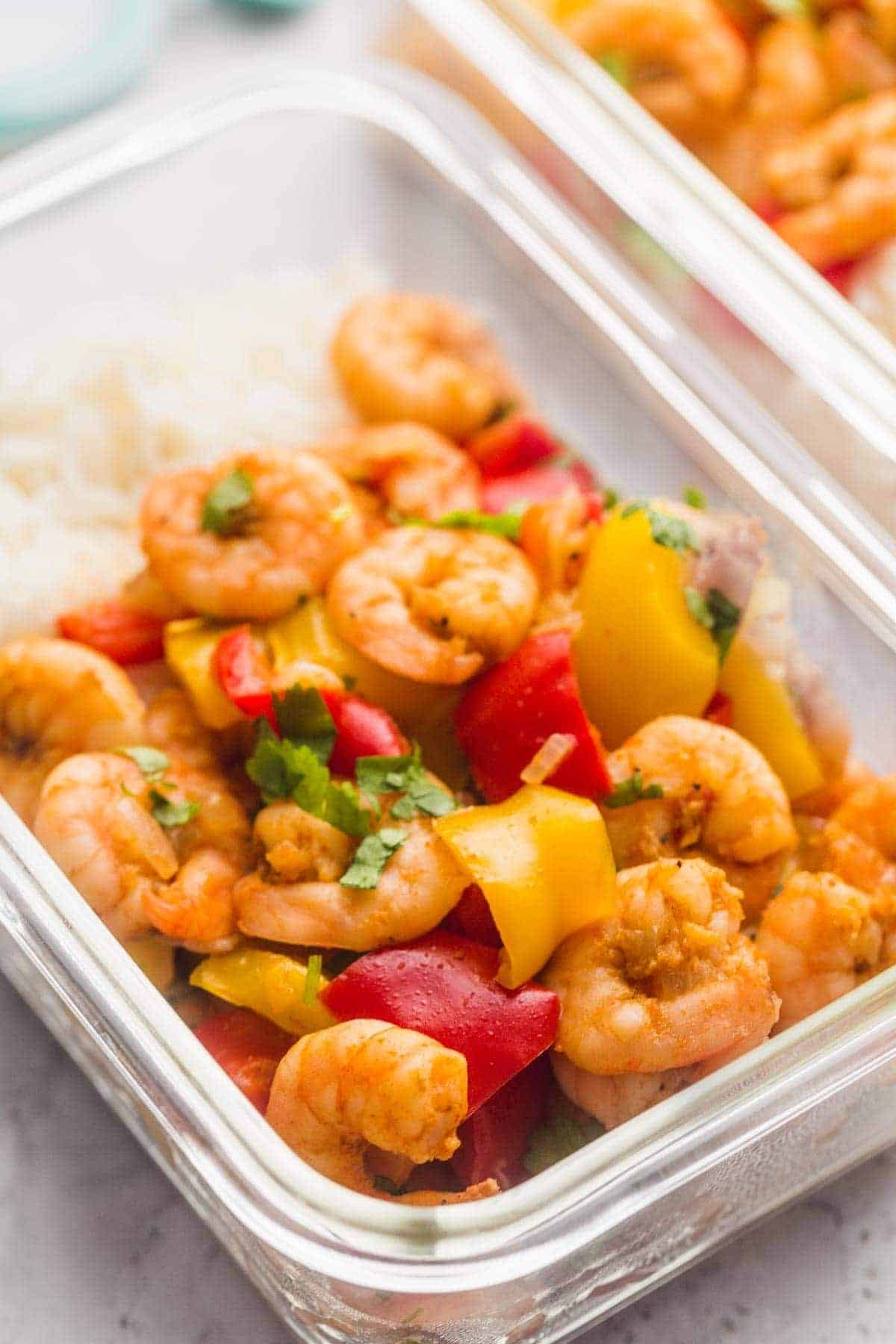 Delicious cajun seasoning, chili flakes, bell peppers and of course all the shrimp! This meal is easy to make and ready in 20 minutes.
12. Instant Pot Shrimp Scampi by Eating Instantly
This meal is ready in 30 minutes and has rotini pasta smothered in butter, garlic and lemon juice. This shrimp sounds fantastic and you can easily swap in a gluten free pasta if needed. Ronzoni gluten free pasta will work with Eating Instantly's directions.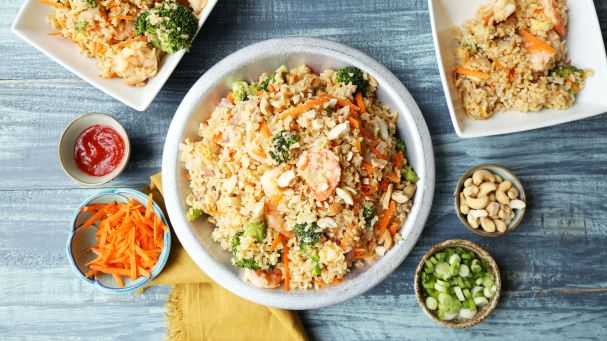 Another delicious take away classic recipe redone in the instant pot. This shrimp fried rice is topped with cashews and full of veggies and umami flavor.
15. Shrimp with Green Beans by Corrie Cooks
You only need 5 ingredients and less than 15 minutes to get this dinner on the table. This buttery shrimp is perfect alone or served over a bed of rice.
16. Sweet and Sour Shrimp by The Better Side of Sweet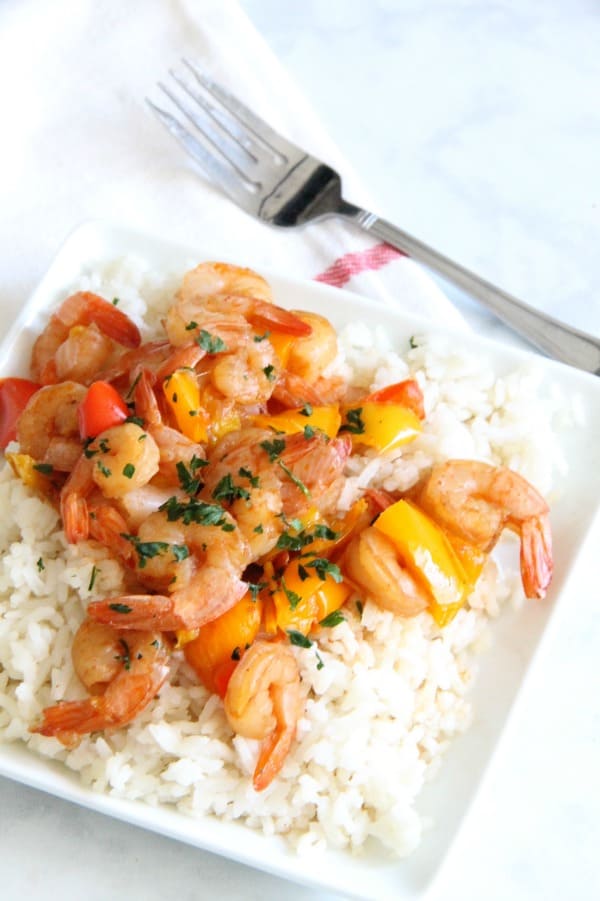 7 ingredients and you have at home sweet and sour chicken. These ingredients are all stuff you probably have in your fridge so no special trip to the store required!
17. Instant Pot Seafood Gumbo by The Movement Menu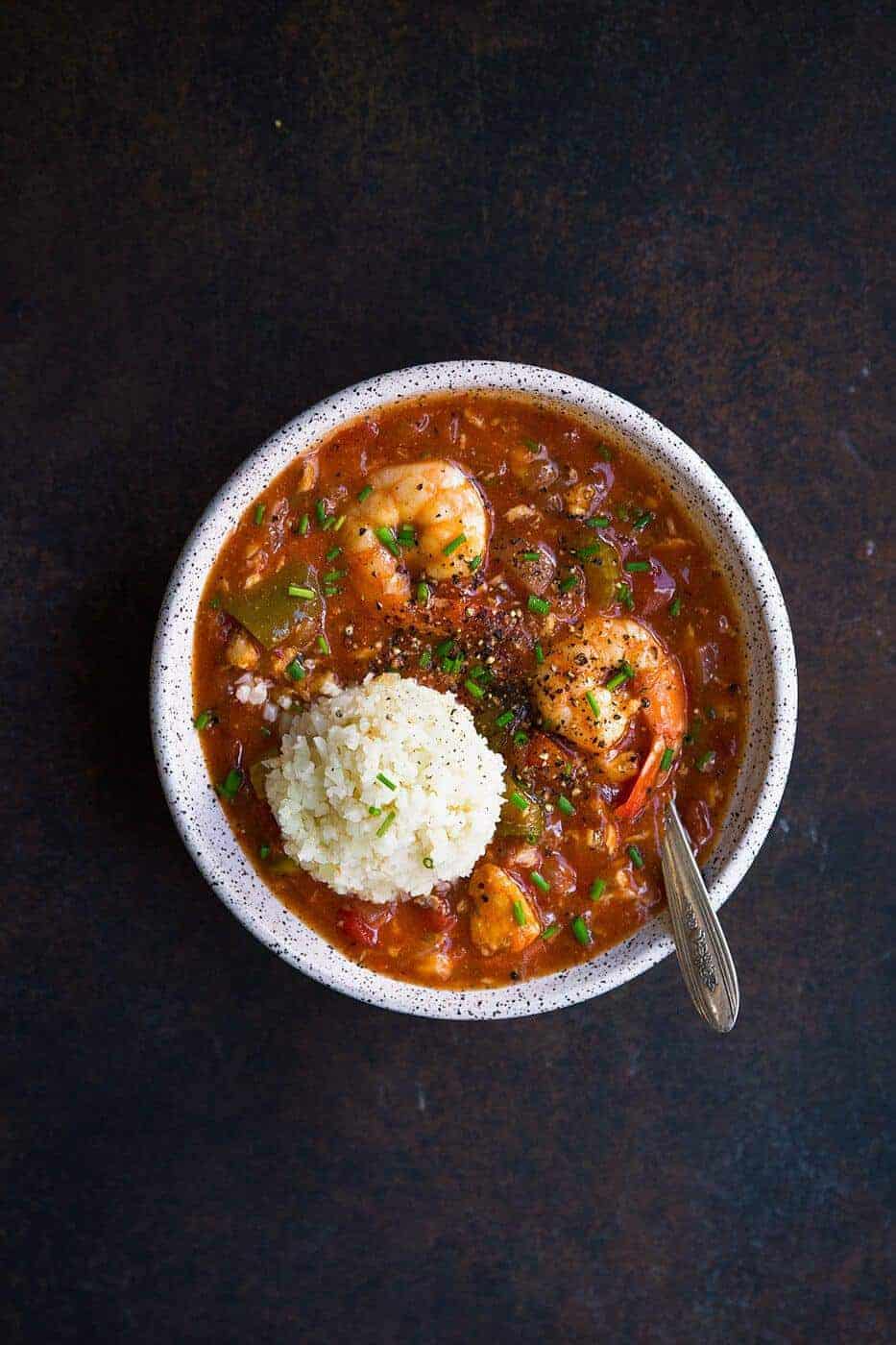 This one has my mouthwatering. That thick sauce looks so delicious and the ingredients are all bursting with flavor. Loaded with sea bass, bell peppers and shrimp.
Sharing is Caring
I hope you loved this round up of shrimp recipes. Be sure to pin for later by clicking any of the pictures in the post or share straight Facebook.